For all of you Clinical Chemists heading to San Diego for the American Association for Clinical Chemistry (AACC) annual meeting at the end of the month, we decided to put together a short list of some fun (and perhaps alternative!) things for you and your lab group to do during your stay in sunny SoCal. Enjoy the beautiful weather, check out the scenery and get up to some cool activities while you're here in 'America's Finest City'!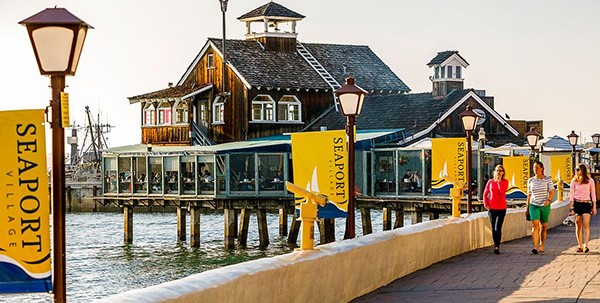 Seaport Village is a great place to take a stroll along the harbor and soak up the coastal atmosphere. Enjoy beautiful water-side views, admire the boats and ships and explore a unique selection of craft shops. Get a photo at the famous "Kissing Statue" and check out the USS Midway Museum. Located a mere 5 minutes away from the San Diego Convention Center, this is an ideal spot to have some dinner after the conference and walk around the coast line before sunset.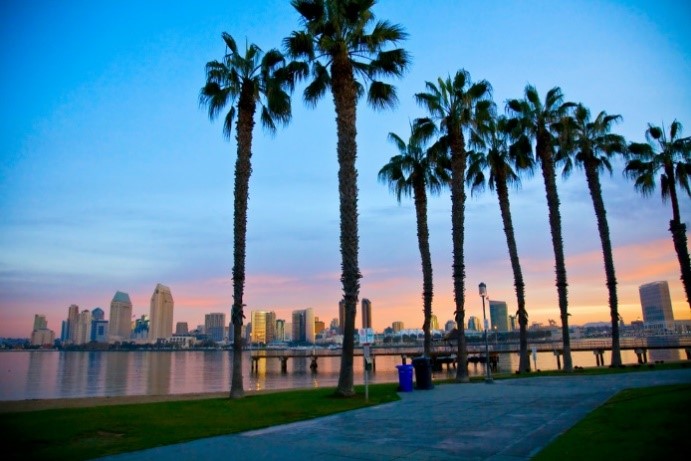 There are two sides of Coronado. The first is the south-western side, home to the famous and stunning Hotel del Coronado. The streets are intriguing and peaceful, while teeming with delicious restaurants and bakeries and interesting little shops. The second is the north-eastern side, which boasts beautiful views of Downtown San Diego - the only place in the city you can enjoy a view of Downtown in its entirety from sea level. Check it out from Bayview Park on Coronado Island. You can hop aboard a free and direct ferry that runs between the island and downtown and only takes 10 minutes each way, or drive across the bridge and take in the city view from a higher vantage point.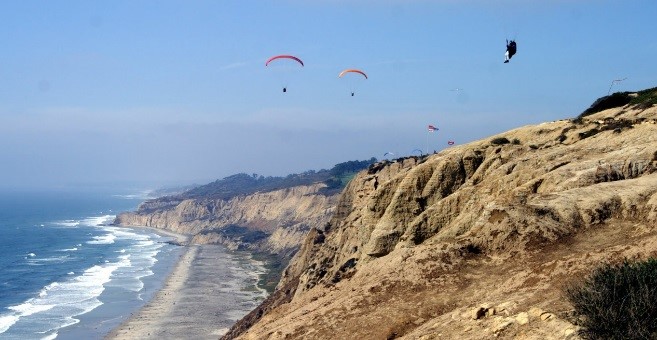 Are you feeling adventurous? Torrey Pines Gliderport not only offers the thrill of hang gliding or paragliding, it offers this thrill in tandem with spectacular views on the southern Californian coastline and cliffs, right from the above! Soar like a bird above the mesmerizing vistas, just north of La Jolla village. Enjoy a coffee afterwards in The Cliffhanger Café to bring you back down to earth!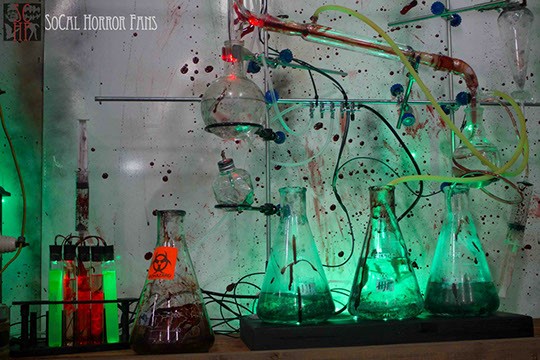 Looking for some fun team bonding exercises for you and your lab group or co-workers? Check out this escape room with a laboratory theme, located right in the heart of Downtown San Diego. This fun activity encourages problem solving and teamwork to cooperate and solve puzzles together and escape from each room. This is ideal for a group of co-workers looking for a fun bonding experience.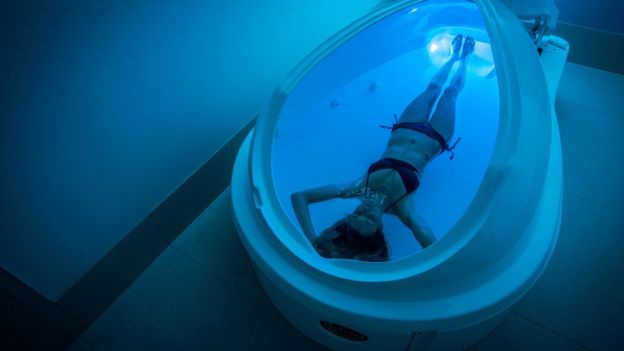 Looking for something a bit different? Try floating weightlessly in a sensory deprivation tank where all five of your senses are free from external stimuli. This will be a truly different and unique experience and one that you are sure to remember. If you are searching for a new sensation, or lack thereof, why not to try spending time without light or sound in a zero-gravity-like and temperature neutral environment. Are you curious to know what it would feel like to have no senses at all, looking for an escape from modern life's hustle and bustle, or simply looking for a different type of relaxation therapy? If yes, consider this unique activity.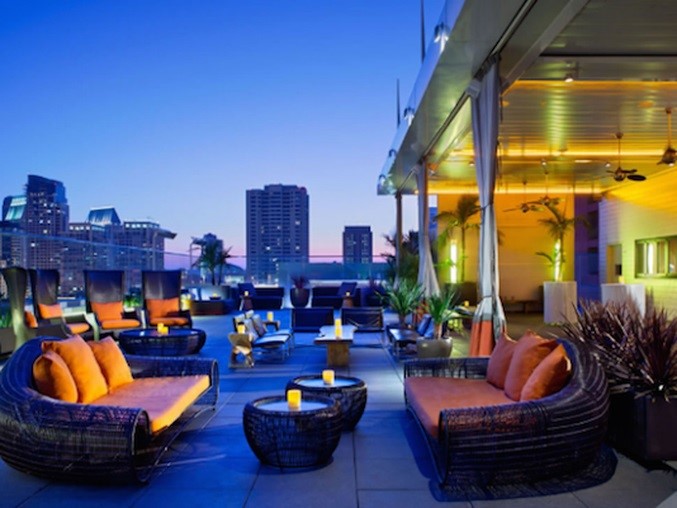 You are in San Diego and it's summer, what can be better than spending time at one of the best rooftop pool bars the city has to offer!? Come drink, swim, and enjoy an amazing atmosphere on top of the city. By day, The Rooftop by STK will sweep you away with stunning city views and creative regional cuisine. By night, The Rooftop by STK is San Diego's ultimate rooftop destination and nightlife experience high above the city.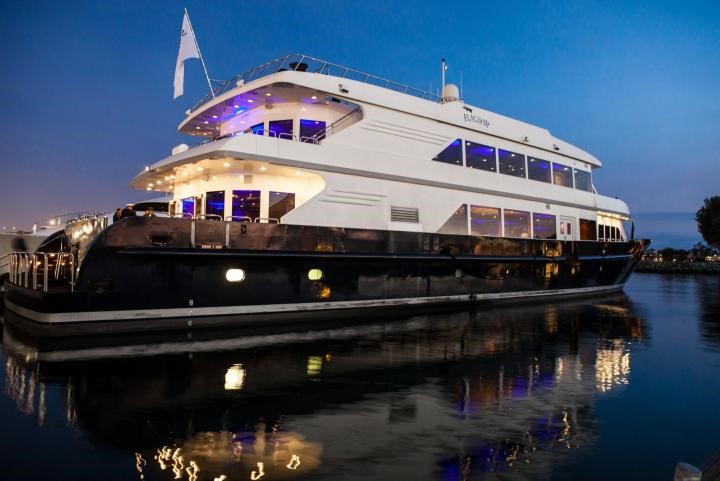 A great way to experience the party spirit of San Diego, and take in some spectacular night-time city views, is to embark on one of San Diego Nightlife's Party Cruises. Set sail aboard a gorgeous, luxury yacht with your significant other or group of friends or co-workers and create the ultimate experience that no club, hotel, or land entity could possibly offer. Each cruise offers a unique experience, some with open bar, complimentary gourmet bites and complimentary party favors. All cruises feature mingling, music, dancing and a gorgeous fun filled crowd!
There you have it - 7 fun and alternative things to do in San Diego!
Of course, we still think you should also eat FANTASTIC Mexican food, explore the Gaslamp District and Balboa Park, go to The San Diego Zoo and the beach, go on a hike in Torrey Pines or Potato Chip Rock, do all those great things that San Diego is famous for. However, if you are looking for some other activities to do that aren't at the top of every other 'things to do in San Diego' list, maybe give some of these a go! For more information about San Diego and some other events, check out the official AACC page "Things to do in San Diego" by following this link: https://meetmeinsandiego.com/aacc-2017