Take a moment to think about what your ideal incubator would do. Modern incubators can do a lot more than they could just a few years ago. There are a lot of features and options to choose from and the right incubator will save your lab a ton of time and money! Here are a few features to consider:
Temperature Control
There are two options here: Digital or Analog.
Most models now come standard equipped with digital controls. The obvious advantage to a digital display is being able to visualize and set the exact temperature the incubator is set to. Some models go further (e.g. Benchmark MyTemp 65) and display real-time temperature visualization. You can monitor and record the exact temperature at any given time.
Temperature Range
Will you need to cool your sample in addition to heating? Several models are able to cool samples by decreasing the chamber environment. Most heating and cooling incubators will be able to cool to ambient temperature or a specific temperature below ambient. Keep that in mind when considering the temperature range your samples need.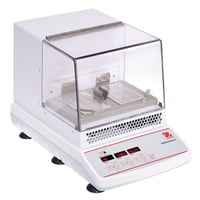 The OHAUS Incubating and Cooling Orbital Shaker for example allows users the digital controls for shaking speed, temperature setting, and a timer. It also features a 10°C below Ambient – 65°C temperature range. These features are available on various incubators and can streamline your protocol and clear up your lab bench.
Atmosphere Regulation
Are you growing anaerobic samples? If so, you would benefit from having a CO2 incubator. These models include a separate digital display to allow you control over CO2 percentage inside the chamber. The same system provides constant monitoring, often using infrared sensing technology to provide real time updates.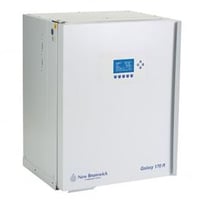 Specialized C02 Incubators offer multiple features to make anaerobic sample growth. The Eppendorf Galaxy 170 Stackable CO2 Incubator for example includes high temperature disinfection, O2 control, and split inner doors. Depending on the specific experiments you work with, you may be surprised to find there's an incubator specifically for it.
Shaking vs Non-Shaking
If you have an application that involves cultures in suspension, then you know how convenient it would be to have an incubator with shaking capabilities. Several incubators are now designed as incubating shakers or shaking incubators and have the built-in capability to control temperature and shaking.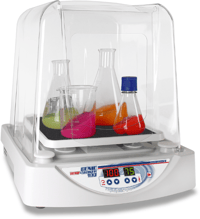 The Scientific Industries Genie Temp-Shaker series is a good example - it features various shaking controls, is designed for convenient shaking access, and has the full range of temperature options of a great incubator.
Other Features to Consider
Different models offer an array of unique features that may just be exactly what you're looking for. Don't need a shaking incubator, but would like to put a small shaker/roller inside of your incubator? The Benchmark MyTemp models include an internal outlet, which keeps the incubator insulated, while still supplying power to any other equipment inside of the incubator. Several adjustable shelves are included with most incubator models, but you can always add on more adapters to customize the inside of your incubator.
There are a lot more options than we could list here, and different manufacturers tailor to different applications. Take a look at all of our incubators and you'll find incubating may not be as simple as you once thought!