The Cannabis industry is one that is rapidly growing in the US. With the rise in Medicinal Cannabis sale and use, so too is there a rise in the need for stringent testing. Laboratories involved in the comprehensive testing of cannabis will typically test cannabis for residual solvents, physical and microbial contamination, potency, and terpenes. All these tests require a range of specific types of lab equipment.
An array of larger pieces of equipment will be needed to perform analytical techniques, including various forms of chromatography, mass spectrometry and PCR, all of which require large lab machinery. However, once you have the you have your lab kitted out with those big pieces you will need a few other pieces of equipment, and consumables too, to prep for and perform these tests.
First and foremost, all those who handle Cannabis during the testing procedures need to be wearing gloves. Pipette.com carries a range of different glove options available, both latex and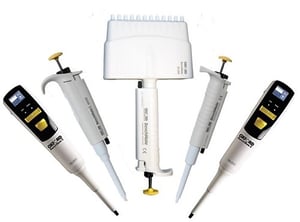 non-later and with various different characteristics designed to meet your needs.
The next thing you will need is pipettes! At Pipette.com, as you may assume, we have a ton of pipetting options available for you to choose from. However, we would highly recommend the range of Oxford Lab Products BenchMate Pipettes. These pipettes offer fantastic quality at the most competative price and are available in manual or electronic versions and in single channel or multichannel units to cover all your needs.
You will also need consumables, including pipette tips and various types of tubes, plates and plastics, in particular microcentrifuge tubes. Microcentrifuge tubes, often referred to as the Eppendorf Tube, are essential to any lab that handles small volumes of liquids.

In any life science and biological research and testing labs, these little plastic tubes are used for all sorts of applications from sample storage to running reactions and spinning down or separating samples. These types of consumables are essentials you will need to set up your Cannabis testing lab.
Spectrophotometers and Plate Readers are a piece of equipment for your lab that has huge versatility, while also providing you with the ability to run many different types of tests and assays.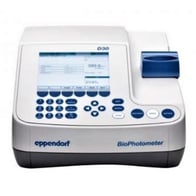 Protein and RNA quantification is an essential prerequisite to running most tests in the lab, as you need to know how much material you have to begin with. These instruments facilitate this quantification.
There may be a few other pieces of equipment that you will need to set up your own Cannabis testing lab, depending on the specific testing methods you want to use. However, the information above will provide you with a good basis from which to start filling out your inventory. We carry an enormous range of products and equipment at Pipette.com, so feel free to check out the full range of products on our website to find whatever else you might need.