Eppendorf Tubes are Produced Without the Use of Slip Agents, Biocides or Plasticizers!

When it comes to producing their tubes, Eppendorf always strives to be environmentally friendly and to keep Mother Nature in mind. Eppendorf is committed to proactive sustainability, people and the environment.

Sustainability is an important concept, yet one that is often not always given enough thought and importance. As a well-established, traditional mid-sized company, Eppendorf intends to be just as concrete and consistent in the pursuit of sustainability as it has always has been with its products. Their company slogan reads 'In Touch with Life', and Eppendorf strive to stay true to that ethos.

For them, this means striving for the shortest distance, the most sparing consumption of resources, the solution that produces the least waste, and the sensible reuse and recycling of materials, as well as the careful use of every form of energy, whether electrical power, oil, gas, or the human energy of their employees, customers and suppliers.

All these things are the focus of the voluntary commitments Eppendorf has made to ecological and corporate sustainability. This claim to sustainability is not one Eppendorf awarded to itself but rather Eppendorf AG and its German competence centers have been certified according to ISO 14001.

In general, in every area of the company their workflows are designed to meet binding standards, and frequently they even exceed the legal requirements put forward to them. For example, they institutionalized their occupational health management years ago, because they know that the most important success factor they have in international competition is their staff and the people who make them great.

In their awareness of their responsibility for people and the environment, Eppendorf strives for active, comprehensive and innovative environmental protection. Therefore, they have had an environmental management system for years that conforms to the DIN EN ISO 14001 international standard. Eppendorf's goal is not just to optimize its environmental management system continuously, but also to improve its environmental performance over the long run.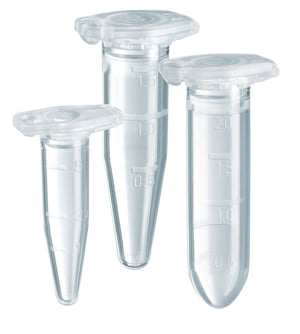 During production of Eppendorf tubes, no slip agents, biocides, or plasticizers are used. Colorants are free of biological material, free of heavy metals, and free of melamine, and Eppendorf does not use any silicone or latex for manufacturing or packaging.
Eppendorf Safe Lock Tubes
Eppendorf's Safe-Lock Centrifuge Tubes provide high resistance to chemicals and temperature extremes, and are designed to be completely durable and dependable, providing excellent centrifugation stability which prevents the tubes from breaking and thus protecting your samples.
Eppendorf DNA LoBind 15mL and 50mL Conical Tubes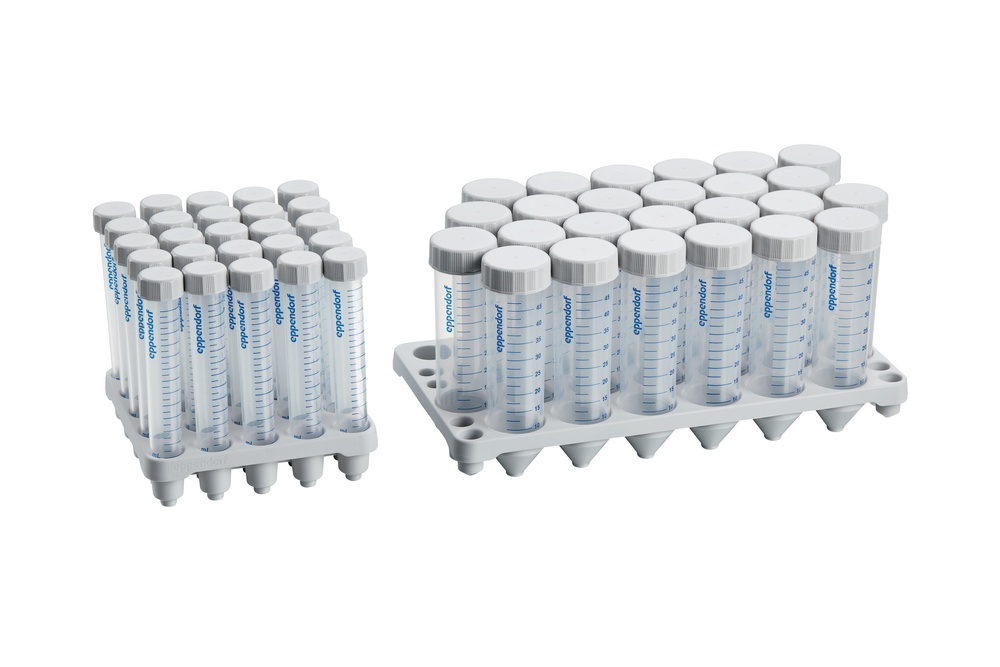 DNA LoBind tubes maximize sample recovery of nucleic acids by significantly reducing sample-to-surface binding. A combination of special manufacturing technologies and selected polypropylene batches ensures nearly 100 % recovery of DNA/RNA molecules-without surface coating to eliminate the risk of sample contamination. DNA LoBind Conical Tubes are batch-tested and certified by an independent laboratory to be free from DNA, DNase, RNase, and PCR inhibitors. Eppendorf DNA LoBind Conical Tubes are ideal for sample preparation and long-term storage of nucleic acids in forensic, microarrays, NGS applications, and many others.
Find out more about Eppendorf's commitment to sustainability in the Eppendorf Sustainability Brochure.
Check out the latest offers on Eppendorf Safe Lock Tubes and Eppendorf DNA LoBind 15mL and 50mL Conical Tubes over at Pipette.com now!
Happy Earth Day!
- Pipette.com team