Everything you need to know about the San Diego Flu Epidemic
The California Department of Public Health defines Influenza (flu) as "a contagious respiratory illness caused by influenza viruses. It can cause mild to severe illness." It can be especially dangerous to children, elderly people, and those with compromised immune systems. The Centers for Disease Control (CDC) recommends that everyone over the age of six months receive an annual flu vaccination to lessen the likelihood of contracting the flu virus. Even if the vaccine doesn't prevent the flu, it can lessen the symptoms, therefore lessening the risk of hospitalization or death.
While every flu season poses a threat, this one has been particularly devastating. San Diego County News Center reported on February 14, 2018 that flu related deaths had risen to 251 in San Diego County alone, compared to 44 this time last season. Of these, 31 were under the age of 65. There have been a reported 16,078 cases of the flu this season compared to 3,368 last season.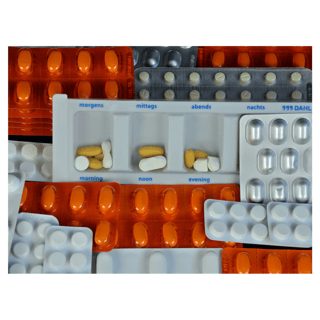 Reported cases of the flu were declining as of three weeks ago, but they are on the rise again, with 941 new cases for the week ending on February 10th (San Diego County News Center). Health officials are reminding everyone that it isn't too late to get vaccinated, along with washing your hands more frequently and staying away from already infected people. The County of San Diego Health and Human Services Agency is reminding people that ANYONE can get the flu. Even an extremely healthy and active person is at risk without the vaccine. Please do your part in not only preventing the flu for yourself, but for those who are more vulnerable and at risk for getting severely ill from this virus.
Subscribe to our blog for more science & industry news!