Buy 5 Cases of Eppendorf Combitips Advanced®, Get a Free Eppendorf Repeater® M4
Pipette.com has launched an exclusive promotion with Eppendorf USA. Now through 05/31/18, mix and match 5 cases of Eppendorf Combitips Advanced® and get a free Eppendorf Repeater® M4. Redeem the free M4 with Eppendorf at www.eppendorf-us.com/redemptions
Combitips utilize the positive displacement principle to effectively dispense the precise desired volume, regardless of the density of the liquid. They prevent aerosol contamination even when working with aggressive, radioactive, or toxic material due to the hermetically sealed piston. These features make it an excellent design for any and all modern laboratories.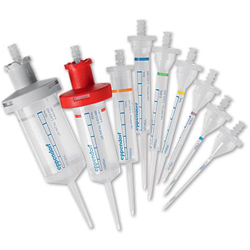 Key features of Eppendorf Combitips Advanced®
Available in 9 volume sizes from 0.1 mL to 50 mL

Available in 4 purity grades including Eppendorf Sterile, Quality, Biopur® and Forensic DNA Grade

The elongated tips of the Combitips advanced make it possible to empty all standard lab tubes entirely

Individual color-coding makes it easy to quickly identify the desired Combitips advanced

Able to see liquid volume by using the optimized graduations
The Eppendorf Repeater M4 can accurately dispense any liquid regardless of viscosity, density, and volatility. It has the ability to dispense and aspirate liquid up to 100 times without refilling the pipette tip.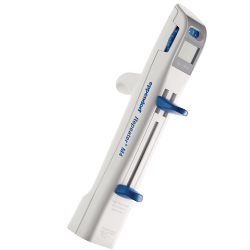 Key features of the Eppendorf Repeater® M4
Saves you money on consumables - The Eppendorf Repeater® M4 is able to aspirate and dispense any solution up to 100 times without having to refill the tip

Combitip sensor - User-friendly automatic Combitip recognition and volume display

Ergonomic design - Hand rest can support a relaxed hand position for ease-of-use and comfort
Exclusive Pipette.com promotion ends 05/31/18, so act now to take advantage. Place your order by visiting Pipette.com or calling us at 800-243-3232.